"We are crazy enough to think we can change the world"
Connected Psychology
Connected Psychology is dedicated to providing mental health services to children who may not otherwise have access. We provide developmentally based psychological services (in English and Spanish) in Washington, D.C. schools, and the local community. Our developmental perspective is synthetic, trans-theoretical, and universally applicable to children and families of all ages across geography, ethnicity, and socio-economic status.
For more information on Connected Psychology check us out at https://connectedpsychology.org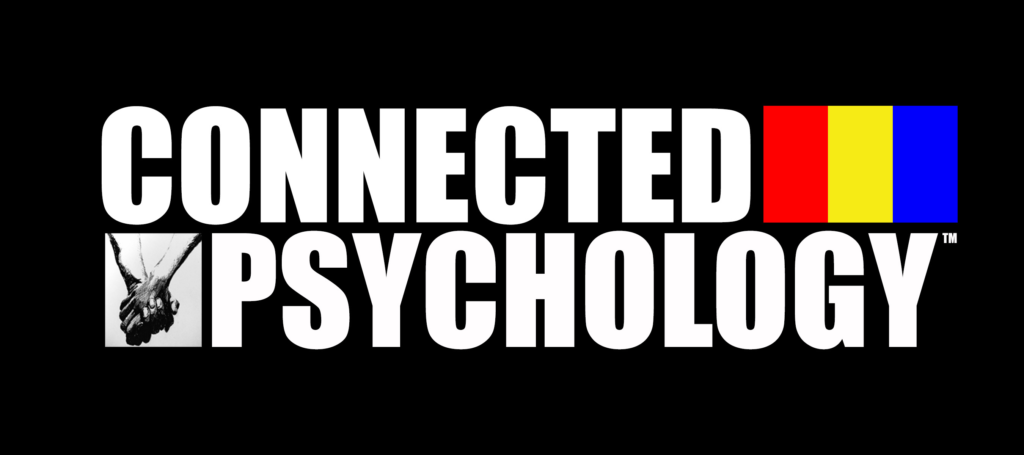 Connected Technology
After holding up a US Marshall, 15 year-old John told his therapist, "I don't need therapy, I need a job."
Our financial and technical literacy program levels the playing field for Washington DC's most at risk youth. The intention of Connected Technology is to make personal technology more accessible to students in Washington D.C. schools, and provide technical and financial literacy education. By providing opportunities to learn about money and technology, we aim to ensure that DC students are competitive in today's job market and competent in financial management. Through Connected Technology programs students are supplied laptop computers, and the education and support to use them.


Disconnect
Disconnect aims to provide those serving the most in-need with the opportunity to disconnect from the pressures of their lives and reconnect with their inner-selves. 
At the Connected Foundation, we recognize that it is difficult to continuously and actively engage, with full dedication, in the emotionally intensive environments that accompany poverty and daily chaos. It is essential to set aside time to revitalize and ground one's self in order to maintain one's own mental health while supporting those who are suffering. Through our program Disconnect, Connected Foundation assists in clinicians' self-reflection, mindfulness, and intentionality. Connected Foundation provides self-awareness and monthly mindfulness trainings to its clinicians. Additionally, the Connected staff use the radical technique of floating in sensory deprivation tanks as an intentional means of direct self-care.  
The Connected Foundation has leased land in order to provide a retreat center for clinicians to disconnect from their work while reconnecting with nature, themselves, and their passion for serving others.

Who We Are
The Connected Foundation is the synthesis of Drs. Jesse and Celeste Crotty's passion for serving those most in need, commitment to leveling the playing field, and implicit understanding that we are all beings in development, in need of an environment that supports the evolution of our full potential.
In 2013, Connected Psychology began when the Crottys partnered with a domestic violence nonprofit, providing mental health support to vulnerable children and families exposed to homelessness, substance abuse, and domestic violence. After seeing the exponential need for mental health support, they began a predoctoral internship program in order to expand their capacity to provide services while allowing them to train the next generation of therapists to serve the most in-need
During the 2016 school year, The Connected Foundation supported the expansion of mindfulness and self-awareness training through Connected Psychology, training clinicians in self-awareness, and emphasizing mindfulness in mental health interventions. Drs. Jesse and Celeste provided developmental and mindfulness training to school staff.
Under the direction of Dr.Stephanie Lopez, The Connected Foundations forged a relationship with one of the International School in DCPS providing mental services in Spanish to first generation immigrants.
The expanded involvement with DC schools generated an awareness for the students' need for technological literacy and access. How can DC students compete in a modern world if they did not have access or basic proficiency with a computer? This realization inspired the catalyst for Connected Technology.
In 2017, Connected moved from training just psychology interns to training early career clinicians from multiple disciplines. This expansion allow Connected to serve more than 100 students in 8 DC schools.
In 2018, The Connected Foundation's Technology program began to take shape as connections with the crypto-currency community expanded possibilities and afforded the program its first grant through Pink Coin.
The Connected Foundation leased land in order to build a retreat center offering respite for those serving the most in-need.
In 2019, The Connected Foundation supports the training of 10 clinicians, the service of over 150 individual clients, and is involved in 9 DC schools.
Connect with us